> Information Events and One to One Calls
Information Events and One to One Calls
The best way to find out about Dixons Teacher Training is to talk to us.
If you are interested in applying for Dixons Teacher Training and you would like more information about our course, you have the opportunity to attend one of our information events. You also have the option to speak to the a member of the Dixons Centre for Growth team or one of our current trainees by registering your interest.
We are always happy to help and answer any questions you may have.
"Dixons Teacher Training have continued to support me and I feel like I'm part of a family." Aroosa, Dixons Teacher Training Alumni
Information events
We know how important this decision is for you and will support you in making the right choice. By attending one of our information events, you will find out more about:
Dixons Academies Trust; our excellent course; the support we provide; potential employment opportunities; you will also meet the dedicated Dixons Teacher Training team.
Our Dixons Teacher Training information events currently take place either remotely or in person.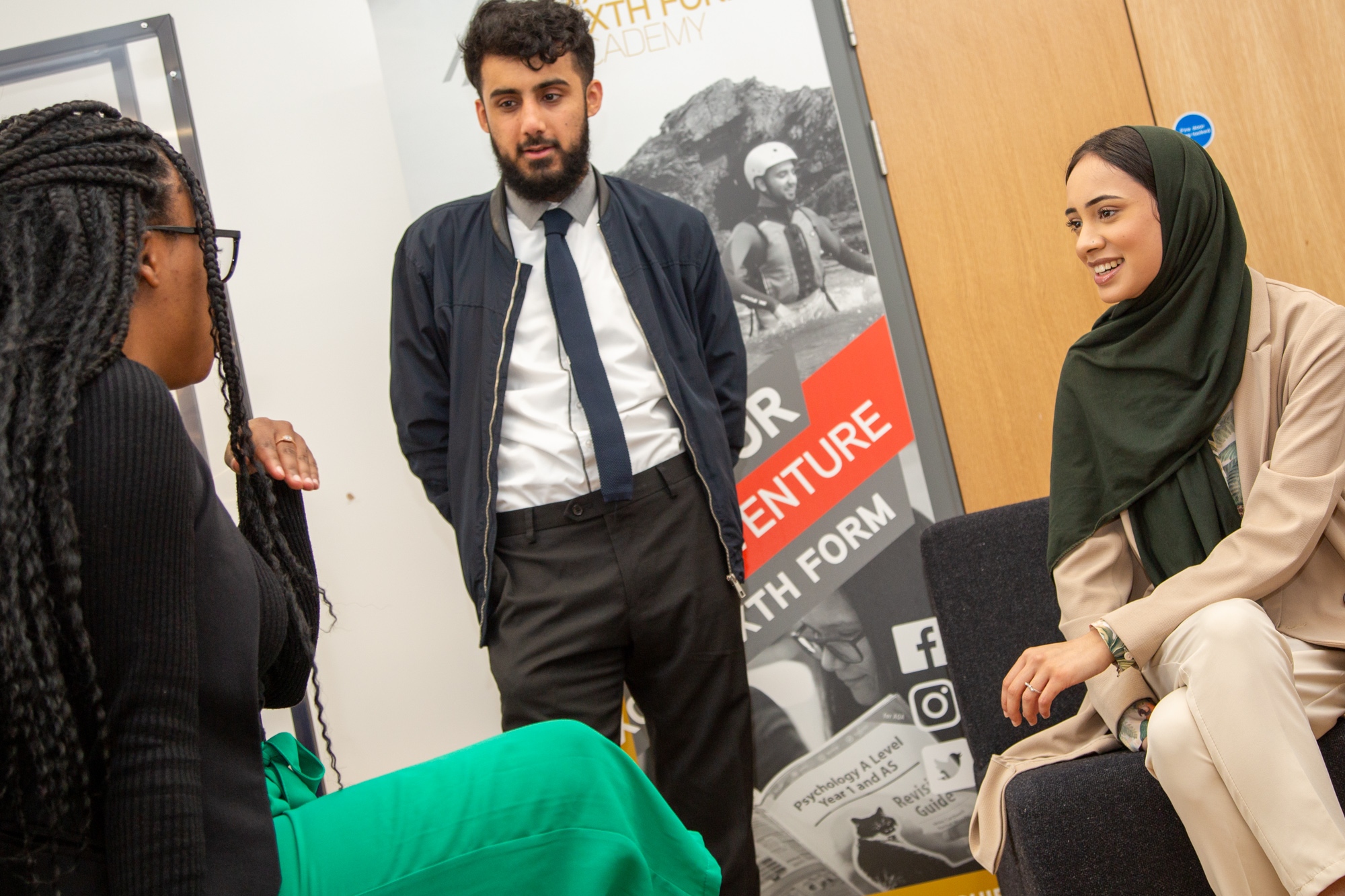 In person events will take place at Dixons Centre for Growth, The Lewis Building, Ripley Street, BD5 7RR.
One to one calls
If you would like a one to one call to discuss any queries you may have about training to teach with Dixons, register your interest by completing our form or call 01274 085441 to book a place.
Register your interest

Register your interest by completing the form below and we will contact you with further information or guidance. Please complete the form here.
To attend an information event or a one to one call, and for any other enquiries, contact teachertaining@dixonsat.com or call 01274 085441 to speak to Sarah.
Pre-application research
To support you with your decision, you can find out more about School Direct options here.
You can also find out more about a career in teaching and get support and advice from the Department for Education here.