Civic Responsibility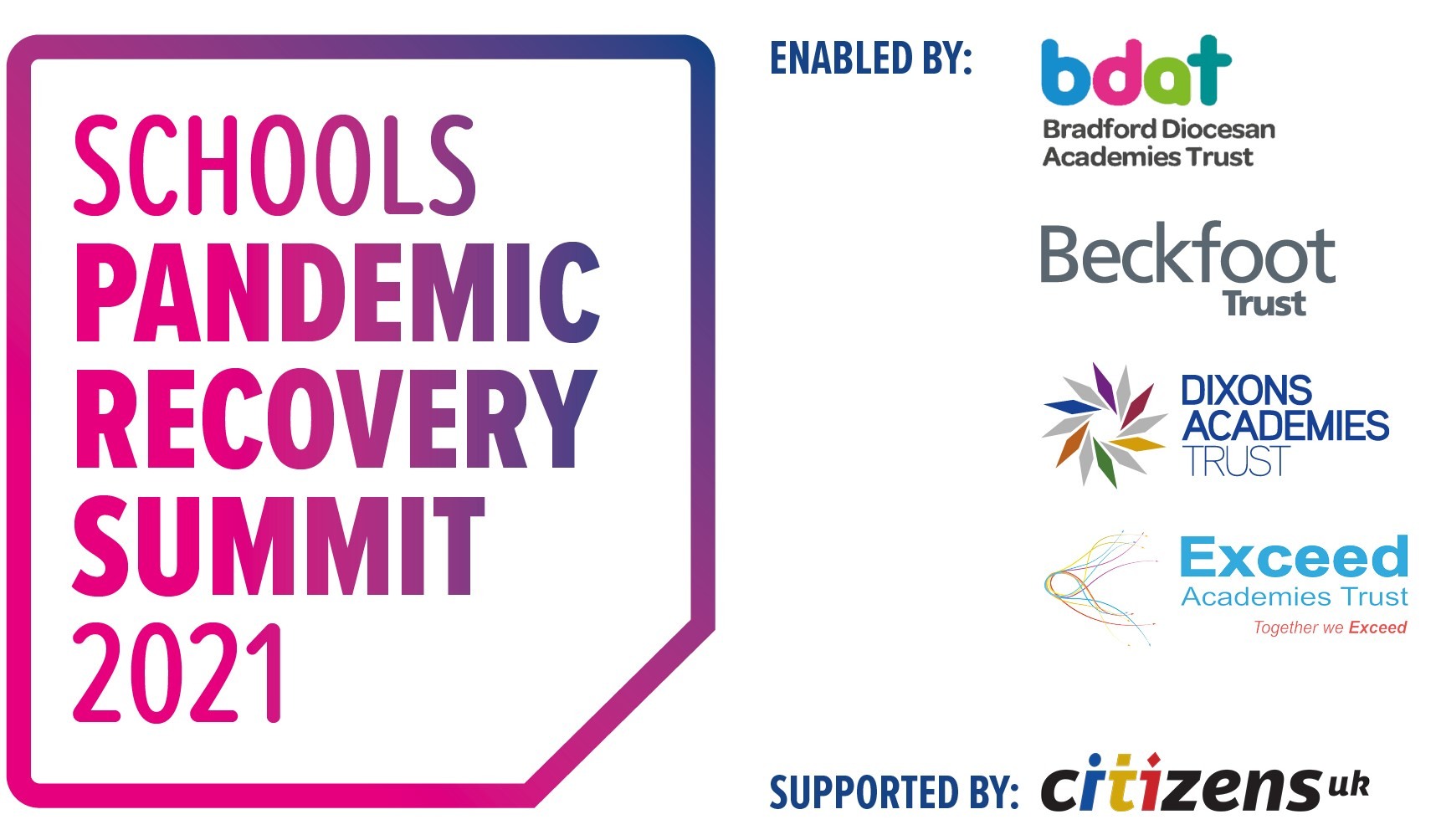 What was it for?
On 25 March 2021, along with our partners, we hosted the Bradford Schools Pandemic Recovery Summt. We brought schools in Bradford together for a two hour (virtual) summit for three reasons:
To better understand the impact of the pandemic on young people in Bradford
To explain more clearly the support young people need to those in Bradford who can do something about it
To start something bigger by working with Citizens UK to be a part of their West Yorkshire Mayoral Election Assembly, which will involve asking the mayoral candidates to agree to work with us to implement our agenda
Young people led the summit at each stage and are the centre of planning for the future as the loudest voices present.
Why this? Why now?
The pandemic has taken both an economic and a human toll on all of us in Bradford. And without the pandemic, we know that there is a lot more we can do together to support young people in Bradford to be successful.
Education in Bradford is rapidly improving. There are many initiatives in place to support what happens within schools. We want to explore how we can work together as students and teachers, alongside the Council and other partners, to support our communities and our families beyond the school gates where doing so will have a direct impact on the prospects for young people in the city as we emerge from the pandemic.
What did the summit look like?
The summit was attended and led by students from all secondary schools across the BDAT, Beckfoot, Dixons, and Exceed trusts. Below is a video we put together about the event.
Citizens UK and the Mayoral elections
The schools summit is supported by Citizens UK. Citizens UK is a community organising charity that brings together schools, religious institutions, and other community groups to ask for changes on a local level in different cities across the UK including London, Leeds, Manchester and Nottingham. Following the summit, the young people from Bradford will go forward to Citizens UK's assembly for the West Yorkshire Mayoral candidates, to ask them to support the ideas they come up with.
We are also looking to establish a Citizens alliance in Bradford to make this work more permanent. You can find out more about Citizens UK at www.citizensuk.org
Contact us
click here to email our steering group
Civic responsibility