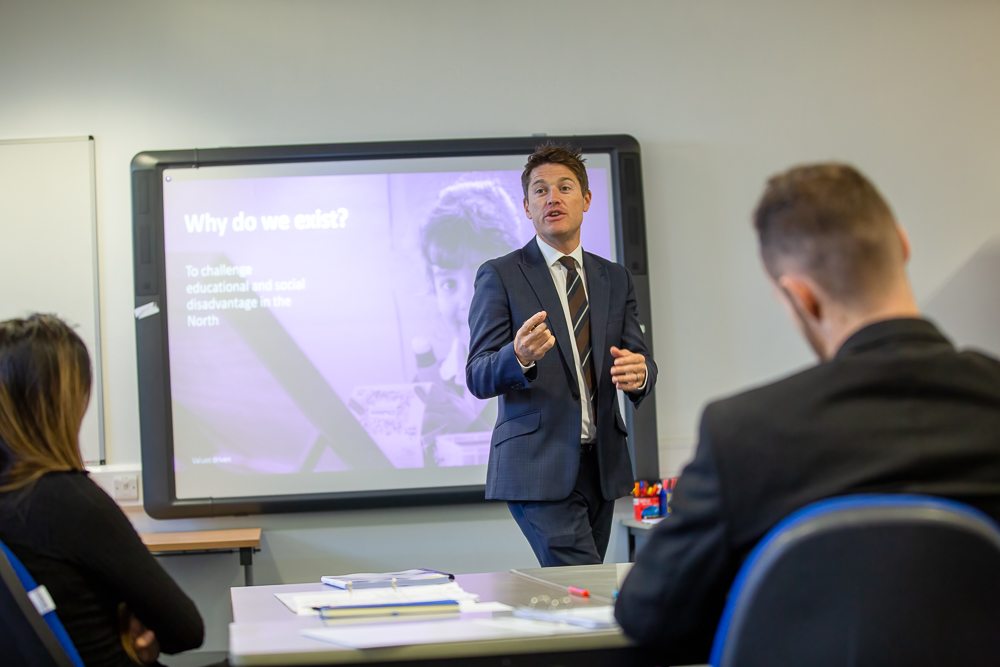 Luke Sparkes appointed as Dixons' new Chief Executive
Posted 22nd September 2022
We are thrilled to announce that Luke Sparkes has taken on the role of Chief Executive at Dixons from the start of this academic year.
Luke has been an integral part of our trust's success for over 15 years, starting his Dixons career at Dixons City Academy in 2006. His reputation was forged as founding Principal of Dixons Trinity Academy in Bradford. He went on to replicate the success of Dixons Trinity as the founding Executive Principal of the outstanding Dixons Trinity Chapeltown in Leeds.
Luke's influential expertise in school culture is shared through an initiative he has spearheaded: Dixons OpenSource (a platform supporting organisational change and professional development through videos, written resources, and bespoke visits and training). Luke is a Board Member with CST and has advised the Department for Education – writing and speaking widely on education.
Luke is unwavering in his commitment to Dixons' mission and the communities of staff, students and families we serve. In his new role, he will continue to oversee the expansion of the trust into Liverpool and Manchester, and work towards our goal of educating 20,000 students, in the areas of the North most affected by educational and social disadvantage, by 2025.
Luke said:
"It is an honour to be taking on the role of Chief Executive at Dixons, and a privilege to follow in the footsteps of Sir Nick Weller. Under Nick's leadership, our trust has grown from one academy in Bradford to now 16, soon to be 17, schools across four cities.
"We have achieved so much through our commitment to providing the best educational opportunities to those who are most affected by disadvantage in the North. I look forward to supporting our continued growth over the next few years so that more students benefit from a Dixons education.
"As well as ensuring we continue to secure door-opening results for our students and that they leave us as kind, considerate, courteous, articulate and confident young people, I also want Dixons to be the employer of choice for our sector and for my colleagues to feel energised, understood and appreciated at work – free from bureaucracy and afforded the best training to grow professionally."
Sir Nick Weller announced last term that he will be stepping down from his role as Chief Executive at the start of this academic year, and will be leaving Dixons in October to begin a new role as Chief Executive of the Academy Transformation Trust.
We wish Luke all the best in his new role and have no doubt he will continue to do amazing things at Dixons as its new Chief Executive.