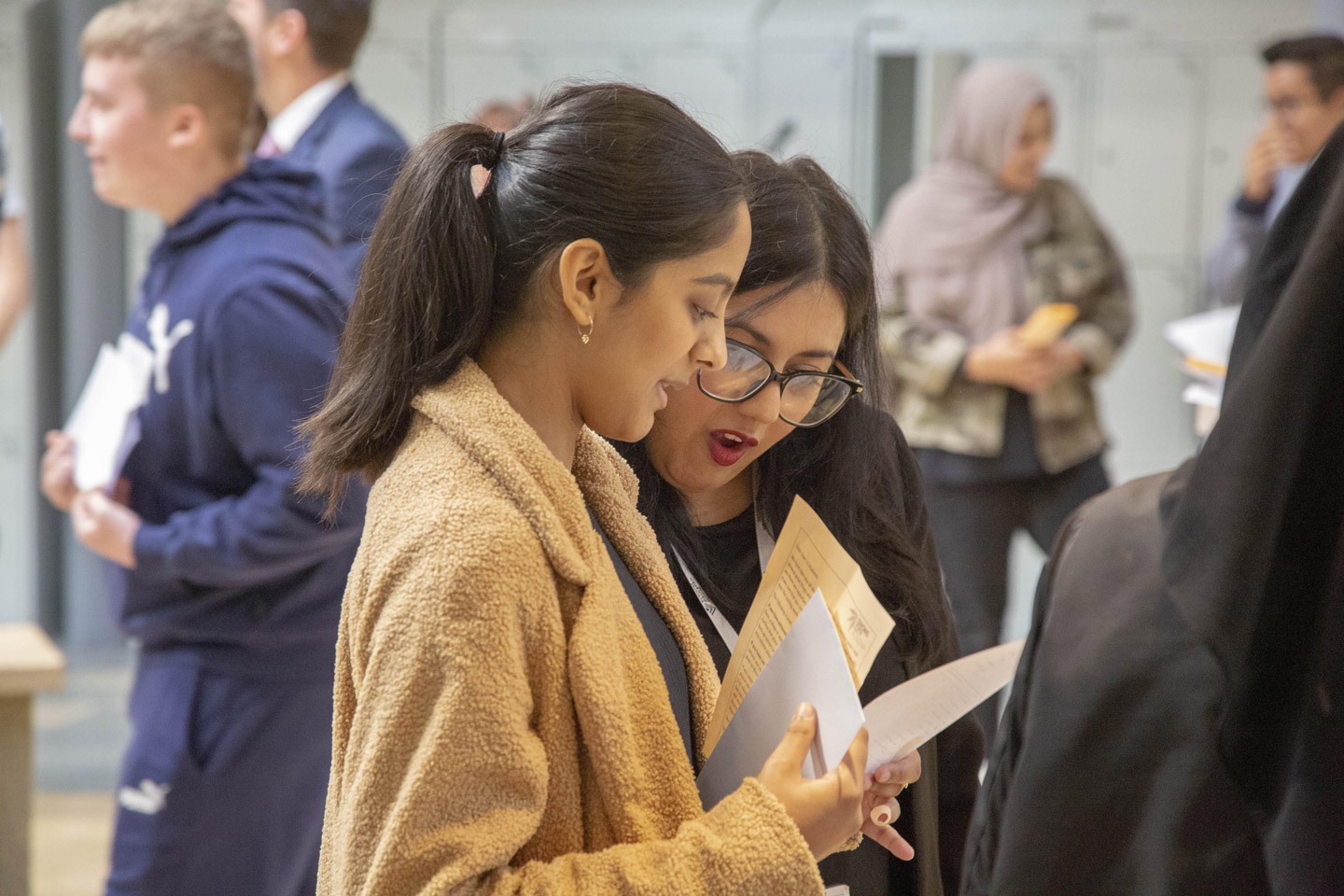 GCSE Results 2019
Posted 23rd August 2019
Congratulations to our students who have collected their GCSE results this summer. As a Trust, performance at GCSE this year is well above average and should place us in the highest performing multi-academy trusts in the country. Thanks to Year 11 for all their hard work and to our staff who do so much to support them throughout their time with Dixons.
Some special mentions and comments from around our academies:
Dixons City Academy
Saad Zahir 5x9's, 5x8's
Harris Shazhad 7x9's, 2x7's, 2x6's
Kimberly Meadows 6x9's, 4x8's, 1x7
"It has been a real privilege to congratulate so many students on their excellent results this morning. One of the key strengths of Dixons City Academy is our diverse community and it's brilliant to see this diversity manifest itself in variety of courses our students are studying next year at University: from Medicine to Linguistics, from Optometry to International Relations." Michael Feeley, Principal
Dixons Kings Academy
Rose-Alicia Patel 9x9's 1x8
Faizaan Salim 5x9's, 5x8's
"Congratulations to all students at Dixons Kings Academy on another excellent set of results. Headline figures include 66% of students achieving a 5+ in English and maths combined and 43% 5+ in the Ebacc. 31% of students achieved a 7+ in maths and 40% in English." Neil Miley, Principal
Dixons McMillan Academy
"The Class of 2021 are our defining year group at GCSE, the first to sit the Year 11 examinations in our history and they did not disappoint. Five years of sheer determination and relentless grit have resulted in the bar being set extremely high for future cohorts. We are delighted with these outcomes with 77% gaining grade 4 or better in English and Maths." Wesley Davies, Principal
Dixons Trinity Academy
Mohammad Majilisi
In 2018, Ofqual reported that 732 students in the country achieved seven or more grade 9s. This year, Mohammad, opened his results to find nine grade 9s. This is an exceptional achievement and a testament to all of the hard work Mohammad has put in throughout his entire time at Trinity.
Solomon Gordon
Solomon is an incredibly mature, diligent and humble student who has always had a passion for performing arts. Not only has Solomon taken a leading role in every Cycle Showcase during his time at Dixons Trinity, he also achieved an exceptional set of results. Solomon's average grade was 7.4 (equivalent to an A), meaning he has achieved over three grades higher in every subject than he would have been expected to based on his data from primary school.