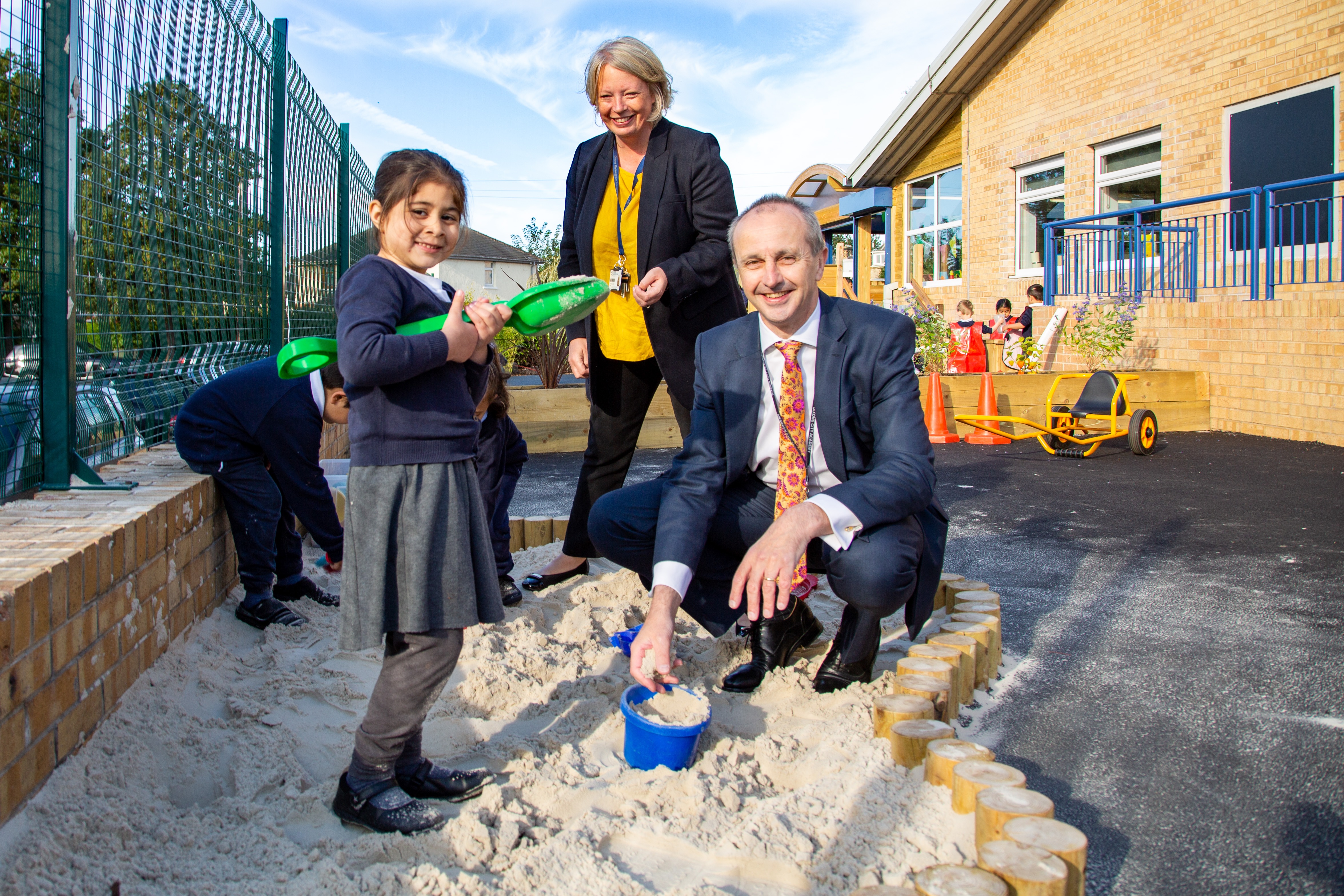 Dixons CEO, Sir Nick Weller made Doctor of Education by the University of Bradford
Posted 29th November 2019
We are delighted to announce that our CEO, Sir Nick Weller will be made a Doctor of Education by the University of Bradford. It's a time of "celebration and excitement" as eight national and international figures will receive honorary degrees at its graduation ceremonies during a busy week at the University.
The event will take place on Wednesday 4 December Thursday 5 December 5 in the University's Great Hall of the city campus, where Chancellor Kate Swann and Vice-Chancellor Professor Shirley Congdon will present the honorary degrees.
Sir Nick will be joined other experts from education, the arts, sciences, law, and charity: David Wilson, director at Bradford UNESCO City of Film; Ian Beesley, an award winning and internationally acclaimed artist and photographer; Shafi Ahmed, a consultant laparoscopic colorectal surgeon; Roland Clark, governor at Belle Vue Girls Academy and Bradford YMCA chair; Ram Saroop, a solicitor and heads the dispute resolution department of the legal firm RDC Solicitors in Bradford and Dr. Josephine Borchert-Ansinger, European higher education expert and expert advisor in European graduate development for IVA Driebergen.
"I am very grateful to the University of Bradford for conferring this honour, which is in recognition of Dixons' role in challenging educational and social disadvantage, both in this city and beyond. It is another welcome endorsement both of the hard work of our staff and of the successes of our students."
Sir Nick Weller is a National Leader of Education, the Chief Executive and Accounting Officer of the Dixons Academies Trust. He is a Board member of both the Queen Street Group of national Multi-Academy Trusts and the New Schools Network. He spent the first 25 years of his career in London, as an English Teacher, middle and senior leader, and then Head teacher. In 2006, he moved north to take up the post of Principal at Dixons City Academy on its conversion from the City Technical College. Since then, he has led the expansion of the Trust from just over 1,000 students then to well over 8,000 across Bradford and Leeds today, establishing one of the very highest-performing Multi-Academy Trusts in the country, in an area of significant social and educational disadvantage. He was awarded a knighthood for services to education in 2015. His report to the Treasury and DfE on schools in the Northern Powerhouse region was published in November 2016.